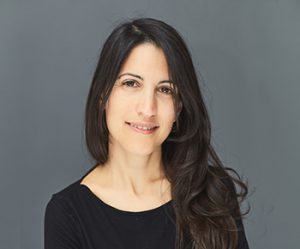 Dipl. Ac, Dipl. Hb, MATCM, MRCHM
Inbal is recently returned from maternity leave and can be seen at the London Natural Health on Wednesdays and Fridays. email acubody to arrange a consultation.
In 2005, while studying biomedical engineering at Tel Aviv University, I developed severe back pain. I tried all the usual treatments but to no avail – the pain persisted. As a last resort I turned to acupuncture. Within four weeks the excruciating pain had subsided.
I continued acupuncture treatment for headaches and some emotional issues I had at the time. I was so astonished with the results, I decided to give up engineering to discover more about the art of Chinese medicine. This was the best decision I have ever made. It's been a long journey:
I spent four years training as a Chinese Medicine Practitioner at Tel Aviv University. My learning included basic knowledge of Western medicine, and the theory and practice of Chinese medicine, including acupuncture, Shiatsu massage, and herbal medicine.
Following these studies, I interned at Guang'anmen Hospital in Beijing.
I also trained privately with two of the most experienced practitioners in Israel.
I then studied in London with world-famous Chinese doctor Richard Tan.
Currently, I'm studying for my master's degree in Advanced Oriental Medicine at Middlesex University. As part of my studies, I'm researching the use of acupuncture for insomnia.
I have a special interest in emotional and sleep disorders and pain management. My treatments include a combination of acupuncture and Shiatsu massage, and if necessary, are supplemented by herbal medicine.
If desired, I offer Shiatsu as a stand-alone treatment.
If you have any questions or would like to book for a consultation or treatment, email me here.
Prices for consultation and treatment:
One hour £65
Block of 5 £292
Block of 10 £552