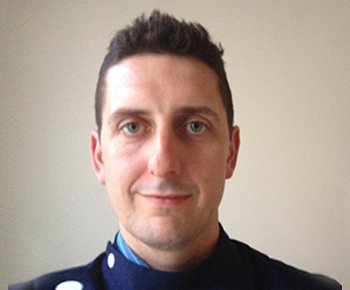 BA MSc G.Dip MBAcC MRCHM MISRM FHEA
Duncan is available in Holborn on Tuesdays, Wednesdays & Thursdays.
I have been interested in healing and eastern thought for as long as I can remember, which has led me to study Taiji Chuan, Qigong, Yoga and martial arts and in an honours degree in philosophy and religious studies from Lancaster University.
Further study in Chinese Medicine Acupuncture at the University of Westminster, School of Integrated health, a BSc degree course endorsed by the BAcC (British Acupuncture Council) and the BAAB (British Acupuncture Accreditation Board) qualified me to practice in 2003.
The training included:
Anatomy
Physiology
Pathology
Differential diagnosis (to be able to identify serious conditions which require more conventional intervention)
Chinese nutritional theory
Swedish massage
Training in reflective practice
Since completing that qualification further development seemed of benefit to my clients. I have therefore also gained a graduate diploma in Therapeutic Bodywork with Mark Gray, Mel Cash, Justin Haroun and Chris Salvary. Skills developed included:
Neuromuscular Techniques (NMT)
Myofascial Release (MFR)
Positional Release Techniques (PRT)
Muscle Energy Techniques (MET)
Sports Therapy massage
Traditional Thai Yoga massage
Craniosacral therapy
After initial qualification, I had the opportunity to study acupuncture and moxibustion in China in 2004. The training was at Chengdu University of Traditional Chinese Medicine, in Sichuan province. I stayed on and also took intensive training in Tui Na Massage in their outpatient clinic.
The next stage in my development was the study of Chinese Herbal Medicine, in which I have gained a Master of Science with distinction for my research on how practitioners are informed in their clinical use of a Chinese herbal formula. I am a peer reviewer for the European Journal of Integrative Medicine.
I have also since completed a postgraduate diploma in Gynaecology and Obstetrics in Chinese medicine with Dr Trevor Wing's next step medicine for which i received a merit. I am an associate of natural gynae. This has given me more knowledge and skills in the treatment of the special interest area of fertility, treatment and menstrual disorders.
From 2009 to 2013 I was a clinical supervisor and lecturer at the University of East London (UEL) in Stratford on their Acupuncture BSc course. Some of my MSc research on the relationship between acupuncture channels and fascial anatomy was published in the Journal of Chinese medicine (JCM) here, and some of my research into herbal medicine is published in the Lantern journal of Chinese medicine here.
I am a Member of the British Acupuncture Council (MBAcC), the Register of Chinese Herbal Medicine (MRCHM) and the Institute of Sports and Remedial massage (MISRM): it is advised that you find a practitioner who is a member of the BAcC for acupuncture to ensure that they have completed the requisite training to be safe and effective, follow codes of practice and conduct and are committed to continuing professional development. I am also a member of the acupuncture fertility network and an associate of Dr Trevor Wings Womens natural health practice.
I practice Qigong, Ju Jitsu, Yoga and Pilates. If you have any questions please email me
Duncan McGechie
BA (hons), BSc (hons), MSc (distinction), G.Dip, CertAc (Chengdu), Dip CHM (OB/GYN) MBAcC, MRCHM, MISRM, FHEA
For more information about the British Acupuncture Council or the Register of Chinese Herbal Medicine click the logo's alongside. I am listed in their directory for the practices at which I work: London Natural health in the Bloomsbury, Holborn and Covent Garden area.
Instagram @acudunc