Still trying to help after lockdown
Due to the Covid-19 / SARS Cov-2 pandemic we are following government and professional body guidelines. We had to stop clinic from late March until July 2020. We have been open since then operating under legal and professional guidance, using the necessary PPE, distancing and hygiene procedures.
We are still seeing many patients with conditions brought on or exacerbated by home working and increased stress of these times. Back pain, neck and shoulder pain, headaches and migraine have been especially common. Also people suffering long term effects of covid-19 and side effects to the vaccines that sometimes linger.
Exercise training in Pilates, qigong and rehabilitation and stretching for the management of your injuries and painful disorders is also available. This can in some situations be combined with your manual therapy or acupuncture treatment, or a plan can be made including treatment and also 1:1 Pilates on separate occasions.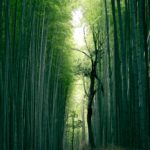 Bridget has resumed 1:1 studio Pilates sessions: getting individualised feedback and attention is invaluable to finding best alignment and getting the best focused results from your training. Pilates and somatic awareness training can compliment pretty much any other sporting activity and also helps manage postural and habit based causes of disfunction and discomfort.
Many of us are still working at home and isolated at the moment. Our usual ailments and pains may even get worse in this situation. Increased anxiety and stress and less opportunity for movement may even make this worse. Look after yourselves!
Please contact us to schedule an appointment.